Travel: The Best Way to Improve Mental Health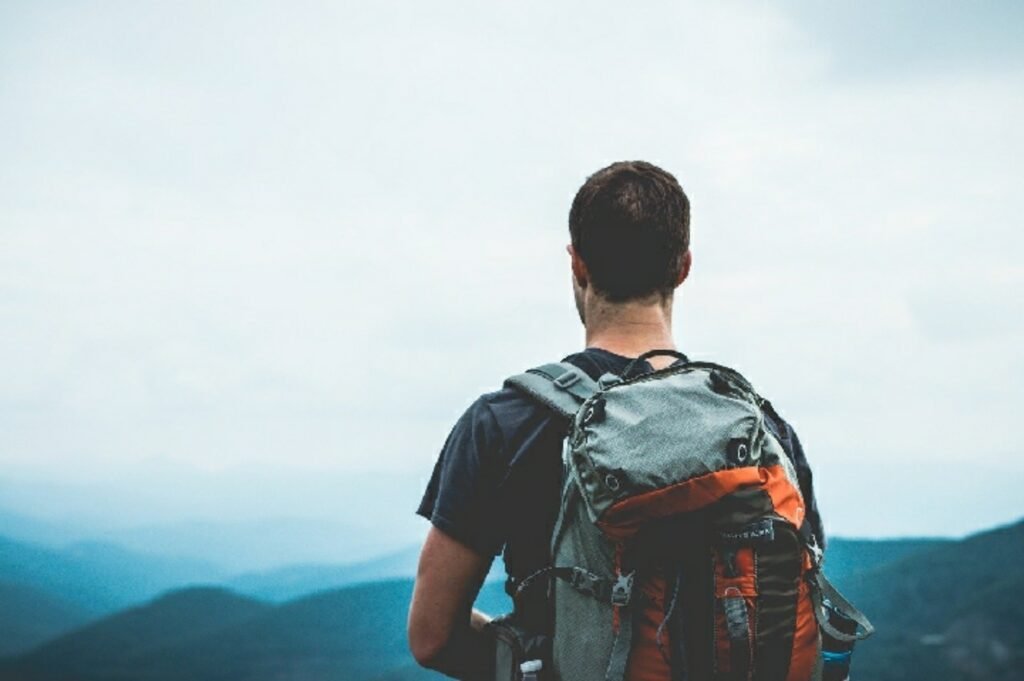 Everyone gets that feeling after spending time in their daily routine. Even when life is going well and you're a success, the feeling of being trapped in an endless loop takes a toll on mental health. One way to improve mental health is by getting the escape you need to shake things up. And that escape is travel!
Some years back, I was so tired with MN winter season and needed to take a break. I booked a flight to visit a friend in Calif. The day I came back from my short trip, I noticed a difference. My mind was fresh, and felt like I was a new person. That's when I discovered traveling does improve your mental health.
Since then, I committed myself to be traveling out of state at least one or twice a year. And certain times I'd explore Minnesota by visiting cities outside the metro area. The experience and changing of physical current environment is phenomenal, and helps one in improving their mental health.
A vacation is just what you need for your mental health, whether you hop in the car for a road trip closer to home or jet off to someplace exotic. Science supports the fact that travel benefits mental health too, so why not start packing your bags now?
Here's how traveling improves the mind and your overall well-being.
– You get out of that comfort zone
It doesn't matter if you've stayed in your own state, driven to another one, or pulled out your passport to head out of the country. Any time you do something different, it takes you out of your comfort zone and shakes things up in the best way possible.
Different sights, sounds, smells, flavors, and experiences all await in these places. Even doing something as simple as going to the beach when you live in a land-locked area gives you a brand new perspective. It opens your mind and changes you, becoming a part of your soul, and allows you to draw on that experience when you come back to your normal routine.
– You'll learn more about the world
When you travel abroad, especially to a country where the native language is not your own, it makes you the minority. This is great for your mental wellness because you must learn to let go of what you know and simply go with the flow. You'll learn more about getting around on your own, how to find things, and you'll make friends doing it.
Plus, discovering more about other cultures is a liberating thing for the mind. You'll might find you love a cultural norm about another society and use it when you return home from your travels. Doing so can be extremely therapeutic for the mind. Engaging with others in far away lands is wonderful for mental health and well-being, and it has the added benefit of giving you treasured memories too.
– Travel with someone you love for greater mental wellness
Solo travels have their benefits for mental health but if you have a significant other or even a family, it further cements those relationships. It also benefits the mental wellness of all your travel companions.
There are so many ways to forge a better bond for everyone's greater mental health, from watching sunsets on the beach to having a spectacular dinner overlooking a snowcapped mountain range. Or you could go for broke with an epic rugged adventure through rainforests, jungles, and safaris to use your mind to solve problems.
Even without an adventurous itinerary, travel forces us to use our minds to connect and handle burdens like missed flights or lost luggage together. And while we all hope our travels go without a hitch, these things make us stronger in the end, leaving us better capable when we return to rock our ordinary routines with ease.
– You'll be happier
If you remember when your parents would tell you as a child that you were going to Disney World or some other vacation spot? That happiness bolstered you and made you excited for what was to come. The same is true as an adult too, and will certainly boost your mental health.
It's been a rough year for many, but by simply planning your travels now, you have something to look forward to. Happiness is definitely something you experience when traveling but the planning process is another big boost for your mental health. Start planning now, whether it's a cruise that sets sail next year or a road trip that you'll take next month. Your mental wellness will greatly improve as you anticipate these travels.
– Travel reduces stress
For your best mental health, you don't need to sit with your toes in the sand and a drink in your hand on a remote island (though for many, that's the perfect vision!). Traveling to any place lets the mind reset. You don't have to worry about chores or trivial things at the office.
Instead, you can let your mind enjoy all the sensory expression in new places. From the smells of street foods to the flavors, to the feel of the salty sea breeze caressing your skin. It all improves every facet of your mental health and reminds you what's most important in life – enjoying it with those we love.
– Reclaim your creativity through travel
One of the biggest problems for mental wellness is that when we don't take the time to travel, we get locked out of our own creativity. The human brain is such a remarkable thing in that it can sense these changes brought on by new places and new experiences.
That means that travels help forge new pathways in the brain and hence, bring on more creativity. It might just help you even more to plan an epic vacation before you have to finish creative briefs at work. And even if your job is more analytical, it can help you explore new ways to solve problems.
Money Doesn't Buy Happiness, But Travel Can!
When it comes to travel and your mental well-being, you may hesitate since money can't buy happiness. That's true when it comes to accumulating things. But when it comes to buying travel experiences, money does buy you happiness.
The experiences you'll have will enrich your life to its core, from inside out, so that your mental health improves through travel, no matter which road, river, or sky you cross to get there.
So, I'd like to encourage you. If you ever feel stressed out, take a short break and travel. At the end of the day, taking care of your health is the most important thing and should always come FIRST.